You can show all your excellent vocabulary skills dancing across your blog post, but landing with a prolific conclusion is much more critical. All your efforts will fail if it doesn't leave an impression on your reader's mind. Hence, not only the first impression but last impressions also matter. So, the question is, how to end a blog post?
Isn't it harder to finish a blog than to start it? We have always been taught writing a great introduction paragraph matters in blog posts. Consequently, we spend more time thinking about a catchy start to win the attention of our readers. But the problem is, your readers will soon forget what they have read if your conclusion isn't up to the mark.
So, the conclusion is your last chance to generate some good ROI from your content. Yet, the job is better said than done. The following points on how to end a blog post will ease this problem and help you write a fantastic conclusion on your own.
13 Top Ways to Create a more Engaged Blog
1. Write a Summary
Your blog post ending can be used to strengthen the feeling you want your readers to get after reading your blog. If you want them to feel encouraged, you can end with an inspiring quote or use phrases like "as one door closes, another opens". Or if you want them to be encouraged to try something new, you can end it with a phrase like "never stop pursuing your passion".
Whatever you intend for them to feel at the end of your post, make sure that they will leave feeling inspired. If not, then all your work is wasted and you might as well start over again.
With any blog post, it's important to drive home your main point or conclusion in the final sentence; otherwise, your reader might feel like their time has gone to waste if they don't fully understand what they read.
Regardless of what your blog is about, your readers tend to forget most of it by the time they reach an end. Summarising the content you have written helps them memorize it. Hence, your conclusion should be a short summary of your topic.
While writing your conclusion, make sure you brief about all the key takeaways from your blog post. Yet, it shouldn't only reiterate all you have written but educate your audience about something too. Be sure not to make it fluffy, but relevant, so that it ties everything under one umbrella.
By summarizing your blog post and giving key takeaways, you help your readers learn, which makes them more likely to:
Return to your blog
Share your content
Click on your affiliate links
Purchase your products
2. Use Action words to Encourage Readers to Take Action
Try using action verbs like "subscribe," "comment," "share," and "click," to get your readers into a habit of taking action.
For instance, if your goal is to increase the number of comments on your blog, you can end the blog post by saying, "Comment your thoughts below." Thus, you'll be able to make a connection with your readers and make them feel worthy.
If your goal is to increase your email list, then direct them to sign up for your email newsletter or freebies in exchange for their email address.
This is an important part of any blog because if you want your readers to take a specific action, you need to give them a reason to do so. For example, if you end with "Let me know what you think," it will leave your audience feeling encouraged and more likely to take the next step towards greater engagement.
3. End a Blog Post with a Question
An open-ended question is a good way to make your audience feel involved! It's important to ask questions that will truly engage them and steer the conversation in an interesting direction.
Whether the question is about asking for their opinion or a rhetorical one, the main goal is to make your readers think. A rhetorical question helps your readers be reflective while asking for their views enables you to see what they understand.
Most importantly, this is a great opportunity to learn what your audience struggles with. This is extremely beneficial because you start to generate ideas of what type of product to create in the future.
For example, if you ask people if they would like to have a printable of what's on your blog post and you get a lot of responses that say no, then you know it's not what people are looking for.
This is also where content marketing comes into play; establishing yourself as the leading expert in this topic will ensure that people choose you to answer their questions.
4. Give Your Readers a Challenge
By now, you may have noticed how I'm trying to help you create an interactive blog. An interactive blog is a sign of a successful one.
But this interaction shouldn't only work when someone's reading your blog, but after that too. Much like asking a question, giving your audience a task or challenge also helps keep them busy, which is what you want.
For instance, if you are writing a food blog where you are mentioning different recipes, you can ask your readers to try something experimental. If your writeup is exciting and interactive enough, they would do it and come back again to get a new challenge.
If you're interested in starting your own 30-day Challenge with your readers, BloggingWizard has a great article on how to get started.
Related Posts:
5. Wrap It Up with a Bonus Tip or Fact!
Finally, it's always best to leave your readers something extra by adding a bonus tip or fact. This could be about the overall blog post, but it can also relate to something new that you want to talk about.
Bonus points if you're offering your readers a free downloadable resource of some kind. For example, if you have just written an article on how to master social media marketing, finishing it off with a bonus tip like "follow these tips and you can become a social media marketing pro in no time!" is a great way to engage your readers.
You could also offer them a PDF about one of the topics mentioned in your blog, or even offer them some other related resource that they can download for free. You want to ensure that your readers are getting something out of this article, so always make sure to provide an actionable point.
6. Give them a Teaser
Another proven way of keeping people engaged on your blog is by giving them a sneak peek on what's coming next. If your blog is a tutorial or a series, you might want them to provide a pitch. It engages them by increasing the suspense. Slipping in a teaser is a nice way to guide their way back to your site in the near future.
You can also encourage them to subscribe or bookmark if they are interested. If your post has inspired or impressed your readers, or if knowing what's coming next excites them, they will do it. And once you release your content, your readers will be coming back for more.
7. Ask Them to Share
Even if you have your social sharing icons on your blog, you won't get as many shares as you would like. Most of the time, readers actually bypass those widgets and don't share anything unless they are asked. And if asking is all that it takes, it would be wise to end your content by asking them to share it on other social media sites such as Facebook, Twitter, or Instagram.
It doesn't have to be anything too complicated. Your ending can be as simple as "Sharing is caring. If you find my/our article worthy, please share it with others that could also benefit."
8. Thank your Readers for Visiting
Treat your blog as you would a guest in your home. Be cordial and polite. Show them around, give them a tour of the place, and make sure they feel comfortable. The more readers feel at ease with your site, the longer they will keep coming back for more!
When they finish reading your article, thank them for stopping by. It's simple enough, but it has a lot of meaning to them. Be sure to tell them that they are doing great if they have just written an article and that their work matters!
If a reader leaves a comment on your blog post, make sure to reply with a polite response thanking them for their time and appreciating their insight. It also reflects well on you as a blogger if you make it a point to thank those who have taken the time to read your post.
When you thank your readers for all their efforts in reading what you have shared with them, chances are good that they will keep coming back for more!
9. Provide the Next Step
At the end of your blog post, let your readers know what they should do next.
For example, if I wrote an ultimate guide on different ways to create a lead magnet, at the end of the post I could tell readers to go create a lead magnet of their own.

10. Start a discussion
Starting a discussion is an easy way to get more engagement in your comments section. Ask your readers about their experience or opinions on the topic. It could be as simple as saying:
What do you think about this? What other tips do you have for . . . ?
By letting your readers feel like they can speak up, you'll help them feel more comfortable and engaged. They will also look forward to seeing your response!
Having a conversation with your readers is a great way to create a community around your blog and helps you build relationships with them.
Creating a safe, warm environment for readers is crucial in keeping them engaged on your blog. When they feel comfortable and welcomed, they might even become regulars!
11. Offer an Interview or Guest Posting Opportunity
Asking someone to write on your blog is another great way to generate more buzz about it. Depending on the topic, you can find guest bloggers on sites like Medium or Reddit. I've written a post about finding guest bloggers here.
An easier method, however, would be to ask someone who has a different audience for their blog. For instance, a parenting blog can partner up with a food blog and create an interesting post about cooking while maintaining your kids in one room.
You can encourage the reader to get in touch with you if they are interested in writing for you or offering their expertise.
12. Link to Related Content
Another tactic to keep readers on your website is by linking to other blog content on the same topic. If the reader made it all the way to the end of your article, there's a good chance that they might be interested in reading related information.
Suggest a related article of yours to keep them engaged. This not only keeps them on your site longer but also starts to build trust and familiarity with your blog.
Example 1: if you've written a blog post about making cupcakes like like like like (insert 5 "like" here), you can link to another blog that features its own method of making cupcakes. This can be done with internal links within your blog.
Example 2: on a blog post about different tea-making processes, you can redirect your readers to another blog where you have mentioned the benefits of drinking tea. You can end it like this: Now that you have mastered the tea-making skills, why don't you just check the benefits of drinking tea?
A cautionary note to remember is not to link out to unknown websites, as it can lead them away from your site.
If you are using WordPress, don't forget that there are plugins that allow you to easily create internal links. If you want a list of the best ones, check out this article here.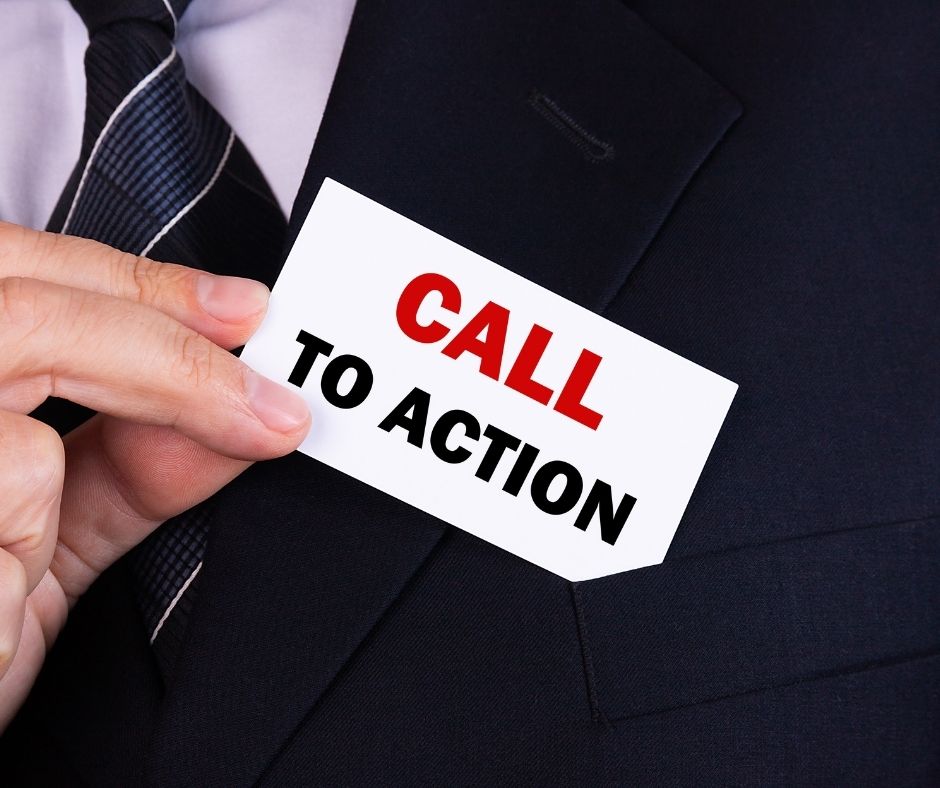 13. Create a Compelling Call-To-Action
Once you have finished your article, direct them to take action. This can be where they can leave a message in the comment section, subscribe to your blog feed, or share it on other social media sites. It all comes down to whether you're providing valuable content that is leaving people feeling fulfilled.
When you close your blog article with a call to action, it gives them something specific to do and will help you achieve your blogging goals.
When done right, your Call-to-Action can be the best part of your blog. But if it's dull and boring, you might not get readers to actually do what they are supposed to after reading your content. That means that all the hard work you did in researching, writing, editing, was all for nothing.
To avoid that, you should try to keep your CTA simple and easy to follow. Avoid any complicated requests or filler words like "please" or "would you". You can also make use of action words to make them seem more compelling. Words like "start", "download", "create", and "invite" can add more action to your CTA. And don't forget the power of urgency either. If you know that what you are offering will only be available for a certain amount of time, you can use it in the Call-To-Action so readers would understand why they need to act fast.
Conclusion
The end of a blog post is just as important as beginning it well. So that your readers get the most out of your article, summarize your blog post with key points and main ideas.
The end of your article would be the last thing the reader sees before they decide to stay or leave. So if you want to increase your chances of engaging them, try following these simple tips found here. By doing so, you are ensuring that their time spent on your blog is well worth it.
There you have it! 13 ways to end your blog posts that increase engagement. Whether you use all of them in your next blog post, or even just a few, these tips will help you bring back some readers and improve the quality of your content.
If you've been blogging for a while, I'd love to hear your thoughts.
What's been getting you the best results?
Even if you haven't written any blog posts yet but still have some questions, ask away!
Leave a comment below! I'd love to hear from you.